Which RAM Truck Is Right For Me?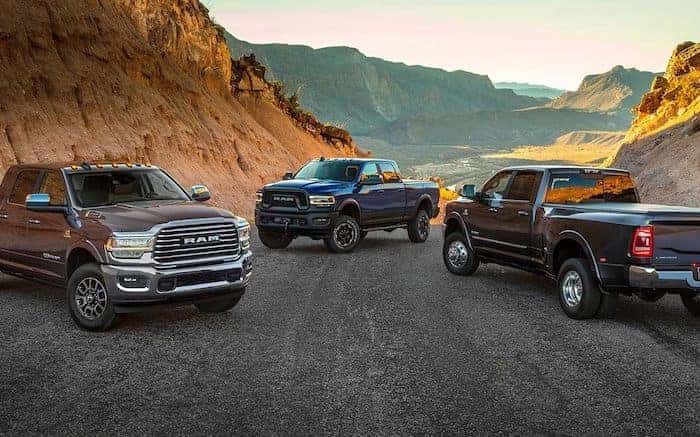 If you're in the market for a new truck this year, the new 2019 RAM models may be worthwhile considerations. Truck shoppers in the Nashua and Manchester area can use this helpful guide to decide which of the new 2019 RAM models is best suited for them.
2019 RAM 1500
RAM's new 1500 baseline model, the smallest model of the three, is an ideal vehicle for the traditional pickup truck experience. RAM offers three different engines ranging from 240 to 395 horsepower. Although this particular model is the smallest of the three, its power and ability are still top of the line. The sleek interior, carrying capacity of 1,900 lbs, and towing capacity of 7,250 lbs make this truck a versatile and effective option.
2019 RAM 2500
The RAM 2500 model, the mid level model, is ideal for those who require more power than the aforementioned 1500 model. The 2500 includes a carrying capacity of 4,050 lbs and a maximum towing capacity of 19,000 lbs. This truck is great for towing boats or mid sized trailers. RAM offers two different engines for this particular model ranging from 370 to 410 horsepower.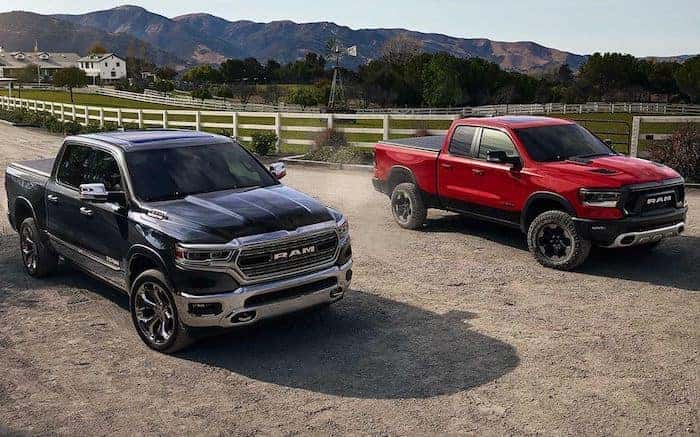 2019 RAM 3500
The largest and most powerful model released this year could pass any test and handle almost anything you throw at it. The RAM 3500 includes a whopping towing capacity of 35,100lbs and a maximum carrying capacity of 7,500 lbs. This truck is best for those looking for the most capability.
Contemporary Automotive is The Premier Destination for RAM Trucks Near Nashua
Which RAM models best fits you comes down to your personal preferences or your necessity for capability. The best way to make a final decision is to check out our selection of new 2019 RAM models conveniently located in the Nashua and Manchester area, or by viewing our RAM inventory selection online. Please contact us with any questions.