What To Do When Your Lease Ends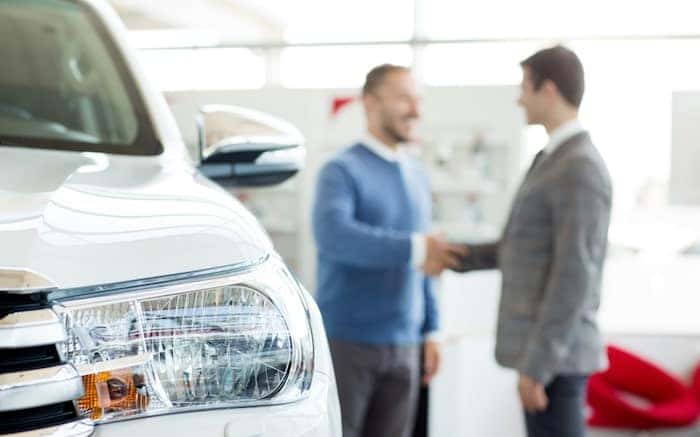 When your Chrysler Dodge Jeep RAM vehicle's lease has reached the end of its term, it's time for you to make an important decision: do you lease a new vehicle, purchase your previously leased vehicle, or simply return your vehicle? When you're wondering what to do when your lease ends, it's important to keep these questions in mind as the finance team at our Nashua area Chrysler Dodge Jeep RAM dealership helps to prepare you for what's next.
As the end of your lease approaches, one of our representatives will be in touch with you to discuss your next steps. Let's explore your options:
Lease A New Vehicle With Contemporary Chrysler Dodge Jeep RAM Serving Nashua
You have the option of returning your car or getting behind the wheel behind a brand new Chrysler, Dodge, Jeep, or RAM vehicle. Here's what you'll need to do to trade-in your lease:
Arrange for a pre-inspection of your current vehicle
Contact us to make an appointment to turn in your current leased vehicle
Check for excess wear and tear, completing any repairs prior to your turn-in date
Check your mileage
Schedule an appointment for a test drive with us
Purchase Your Current Leased Vehicle
If you're thrilled with your current vehicle and don't want to let it go, you have the option to purchase it! Simply contact our dealership to discuss the first steps of the purchasing process. Our Chrysler Dodge Jeep RAM finance department is here for you!
Return Your Current Lease
We understand if you choose to return your Chrysler Dodge Jeep RAM lease, but we're sad to see you go! Here's what you'll need to bring along to return your vehicle:
A copy of your Capital Lease Agreement
All keys, keyless entry fobs and any other additions associated with your leased vehicle
All vehicle documents received at the time of delivery including the owner's and maintenance manuals
If you have any questions about the end of lease process, don't hesitate to contact us at our Nashua area Chrysler Dodge Jeep RAM dealership today.