Which Jeep Is Right For Me?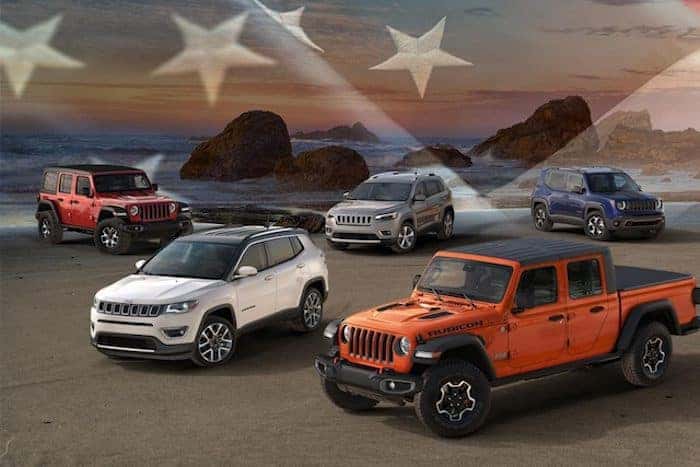 Back when Jeep only had three models to choose from, the Wrangler, Cherokee, and Grand Cherokee, finding your preferred vehicle was a piece of cake. Now, the Jeep family has grown by seven models of different sizes and capabilities. It's important to choose the Jeep that's best for your family, lifestyle, and every-day needs. Our Nashua area Chrysler Dodge Jeep RAM dealership is here to tell you which Jeep is right for you.
Check out these Jeeps and find the one that suits you best:
Jeep Patriot
You can't mistake the Patriot for anything but a Jeep. It's familiar boxy design catches the eye immediately. When equipped with the Freedom-Drive II, the Patriot provides drivers with impressive capability that's not present in other competitors. The Patriot does have its problems, though. It has a bit of a hard time accelerating.
Jeep Renegade
The smallest Jeep in the family, the Jeep Renegade is a subcompact crossover that's built to go off-road. Two available four-wheel drive systems allow this Jeep to traverse the pavement, the occasional snowy road, and dirt pathways. Inside, this Jeep has topographic maps printed on each seat. The Renegade brings a lot of character to the Jeep name.
Jeep Compass
The sister of the Jeep Patriot, the Jeep Compass is perfect for drivers living in a more urban setting. When equipped with the Freedom Drive II all-wheel drive system, the Compass is capable of light off-roading.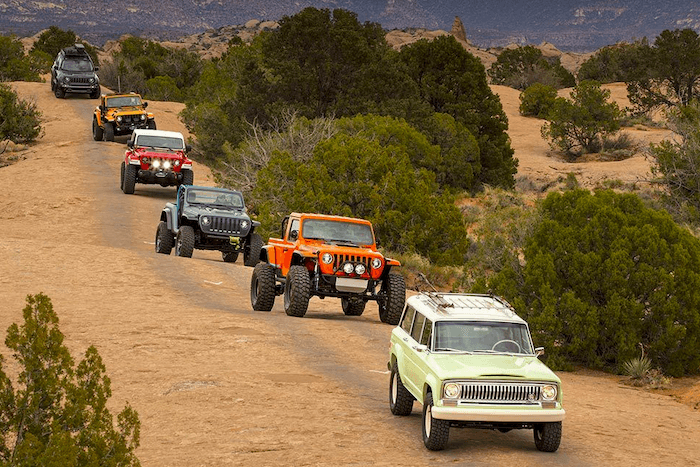 Jeep Wrangler
As the most iconic vehicle in the Jeep lineup, the Jeep Wrangler is an impressive SUV. With its large seven slot grille, wide wheel flares, removable doors, and a choice of either a removable soft or hard top, the Jeep Wrangler is ready for any adventure. If you're planning to tackle the trail, this Jeep is for you.
Jeep Cherokee
The Jeep Cherokee is one impressive ride. Its modern look and overall rounded shape, this vehicle has become yet another famous Jeep model. Perfect for commuters, the Jeep Cherokee can tackle the pavement as well as the trail.
Jeep Grand Cherokee
The perfect SUV for families, the Jeep Grand Cherokee is ready to take on the carpool lane. With premium interior comforts and a commanding exterior, the Jeep Grand Cherokee is hard to miss. Its three different four-wheel drive systems, a system that adapts drivetrain, steering, brake, and safety system settings, the Jeep Grand Cherokee can adapt to any driving environment.
Find Your Jeep Off-Roader Or Family-Hauler Near Nashua Today
Each Jeep has something to offer, and now it's up to you to choose your next daily driver. If you have any questions about any of our Jeep vehicles, don't hesitate to contact us at our Chrysler Jeep Dodge RAM dealership today.