Which Jeep is Best for Families?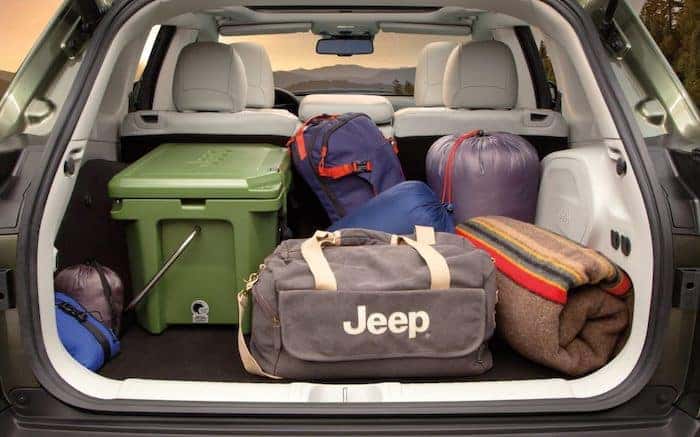 No matter what twists and turns the road of life may bring, Nashua area Jeep lovers will never stop wanting to drive a Jeep. This is, of course, understandable. Jeeps are incredible machines with a distinctive design, exceptional off-roading prowess, and so much more. Jeeps are eager to tackle any adventure alongside you – even parenthood. Allow our Chrysler Dodge Jeep RAM dealership to tell you more about which Jeep is best for families.
Jeep Grand Cherokee
If you're looking to maximize your comfort and amenities while enjoying Jeep-quality performance, then look no further than the Jeep Grand Cherokee. Decked out with plenty of tech and comfort features to rival even the most luxurious of SUV models, the Jeep Grand Cherokee offers that refined touch on the classic Jeep form that speaks to the most elegant of family drivers.
Jeep Renegade
The Jeep Renegade comes with all the best Jeep features and boasts some of the most exciting and visually-stunning amenities. A leather-wrapped interior and an available dual-panel open roof dazzle you while UConnect with hands-free calling keeps you connected.
Jeep Compass
For a family on the move, the Jeep Compass is a perfect choice. Parents searching for a newer model car that serves as a safe family hauler can sit confidently behind the wheel of this SUV.
Find Your Perfect Family Jeep near Nashua
Jeep vehicles are here to ramp up your drive while keeping your family safe. If you'd like to see one of these models in person, please don't hesitate to contact us at our Nashua area Chrysler Dodge Jeep RAM dealership today.