Sun-Powered NH Dealership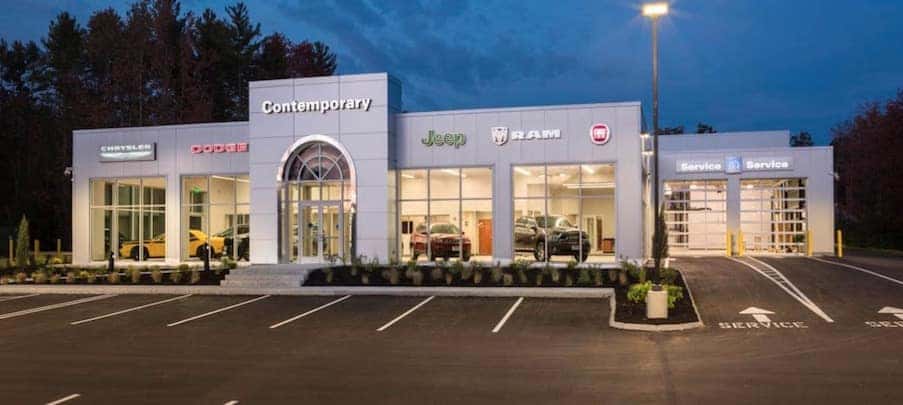 If you've visited our Milford car dealership recently, you've likely noticed that we've completed a complete overhaul of our showroom and service facilities. This upgrade is about a lot more than just aesthetics, though; we've installed a broad range of environmentally friendly features and technologies, including cost-effective solar panels from ReVision Energy.
This is part of our ongoing effort to help reduce our dealership's impact on the environment. By recycling materials, reducing our usage of both energy and materials, and switching to renewable energy sources, we've been able to lead the way as a Milford business with a focus on working toward a greener tomorrow.
Big Steps Toward a Brighter Future for Milford and Beyond
Of course, our Milford dealership's new building is just part of our green efforts. We've also installed many new features that help us to reuse materials and minimize our energy consumption here at Contemporary Automotive.

As David Hammer, our Dealer Principal, says, "we decided to put our money where our mouth is — identifying and including several economically viable sustainable components to the finished product. These range from high-impact features such as the 450-panel, 150,000-kilowatt hour capacity solar array on the roof, LED lighting, and used motor oil as a primary heat source, to low-flow fixtures, energy-efficient electric hand dryers, under-slab insulation and stormwater management systems that reduce runoff."
While new vehicles are making great strides in efficiency and models like the Chrysler Pacifica Hybrid are pushing the envelope forward, we recognize the nature of our industry and are hard at work to keep things balanced. As Hammer says, "We are unapologetically in the business of selling and servicing vehicles that impact the environment. If we collectively work to offset some of the impact, our environment and industry's reputation will be better for it."
To learn more about everything that sets Contemporary Automotive apart, don't hesitate to contact us by calling (844) 500-6722 today. We'd love for you to drop by and see what we've done with the place!