New vs. Used: What's Best For Me?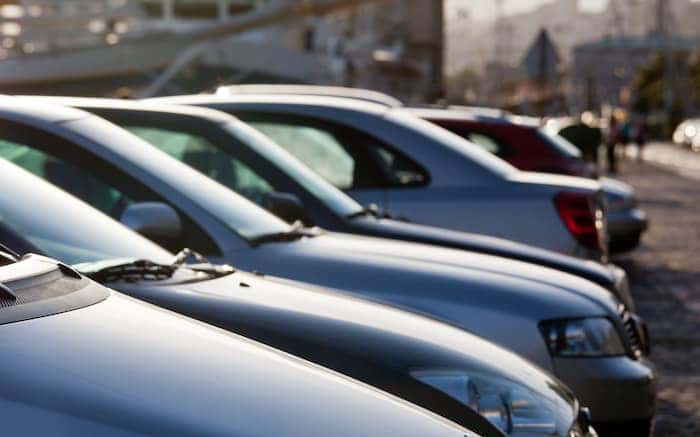 When you are buying a new car, you may be deciding between different makes, models, and brands. However, it is also important to consider whether a new or a used car is best suited for your needs. Let our Nashua area Chrysler Dodge Jeep RAM FIAT dealer help you decide which option is right for you.
New Vehicle Inventory
New vs. Used: The Basics
The big factor when considering new and used models is depreciation, also known as the value your car loses over time. The age-old story is that as soon as you buy a new car and drive it out of the dealership, your new ride often loses 20% of its value. This can be an overwhelming number when considering how much you will be losing in depreciation costs over time.
Benefits of Buying A New Vehicle
Buying a new vehicle has advantages that seem somewhat obvious. You are getting a new car with no damage or wear and tear, equipped with the latest safety and technology features aimed at keeping you more prepared on the road. You also have the opportunity to customize your new Jeep or RAM to your needs, and you are likely to have access to warranties and maintenance that will save you money on repairs. When all is said and done, your new car is likely more reliable, and the deal is often sweetened with incentives such as rebates and cash incentives from manufacturers.
Buying new is not without its drawbacks, due to that tricky depreciation factor. Unless you plan to drive your car until it's on its last legs, you will be taking the financial hit during those first few years you're driving it.
Benefits of Buying A Used Vehicle
Before you let the allure of a brand new Dodge or FIAT lure you in, don't write off the advantages of going for a used option. Aside from simply being more affordable, pre-owned vehicles also save you money on sales tax, insurance rates, and registration renewals. Modern vehicles are more reliable than they have been in the past, meaning you can drive longer without requiring repairs and getting you more bang for your buck over time. Buying a certified pre-owned (CPO) vehicle has unique benefits, as these cars come with a warranty backed by the manufacturer.
Buying used will require you to take some precautions, especially if you aren't opting for a CPO vehicle. The bottom line is your vehicle is pre-owned. Before you buy, you will want to have the car inspected to ensure its former owner has kept up with maintenance and repairs.
Make the Right Call at Our Nashua Area Car and Truck Dealer
Whether you decide that new car smell is worth accepting the depreciation factor or you're feeling frugal and opting for a used model, our team is here to help. For more information about our inventory or with any questions, please don't hesitate to contact us at our Nashua area Chrysler Dodge Jeep RAM FIAT dealer today!
Used Vehicle Inventory