How to Prevent a Tire Blowout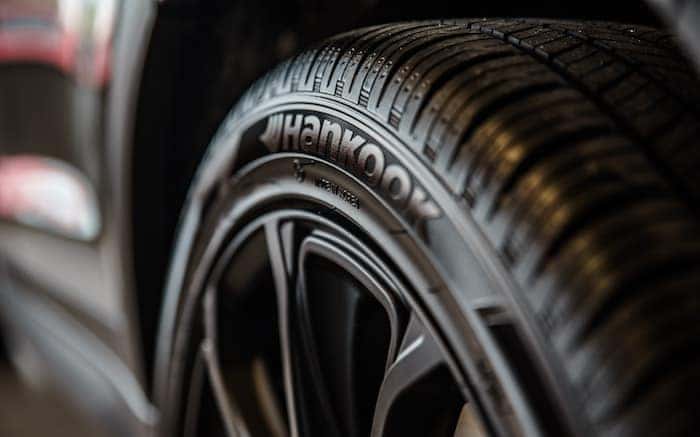 One of the most terrifying threats to your driving experience is a possible tire blowout as you head down the highway or another high-speed road. It's important for Nashua area drivers to know that tire blowouts are entirely preventable with routine maintenance. Allow our Chrysler Dodge Jeep RAM service department to tell you more about how to prevent a tire blowout.
What Causes A Tire Blowout and How Can You Prevent One?
The best and surest way to prevent a tire blowout is to understand how they are caused. There are many outside factors that can increase your likelihood of having a tire blowout such as heat and potholes, but most tire blowouts are caused by pre-existing tire damage such as punctures, abrasions, bulges, blisters, sidewall cracks, low tread, and incorrect tire pressure. It's important that you take care to regularly inspect your tires for damage and keep an eye out for the following warning signs:
Excessive wear and tear
Aging and dry rot
Slow leaks or a flat
Damage from bad driving habits or neglect
Your tires are your first contact with the road, and thus are one of the most important elements of your vehicle. If you'd like to keep your tires in tip-top shape, simply visit our Chrysler Dodge Jeep RAM service department. Our certified service technicians will perform routine procedures such as tire rotations and wheel alignments, but if you're in need of extensive tire maintenance, we're here for you. We are well-equipped with the latest diagnostics tools, have a large inventory of top-brand tires in stock, and can perform a number of tire services including patches, repairs, and more to keep you safe on the road!
Schedule Chrysler Dodge Jeep RAM Tire Service near Nashua
Tire blowouts can be scary, but with proper maintenance, you can ensure your drive is worry-free. If you have any questions or would like to schedule a service appointment, please don't hesitate to contact us at our Nashua area Chrysler Dodge Jeep RAM dealership today.