What's The Difference Between The Challenger and The Charger?
The Dodge Challenger and the Dodge Charger are two amazing muscle cars packed with plenty of power. Each one of these incredible vehicles boast innovative technology features, first-class interiors, and excellent performance. There's only one thing you have to do: choose. Is it the Dodge Challenger or the Dodge Charger for you? Our Nashua area Chrysler Dodge Jeep RAM dealership is here to tell you the differences between the Challenger and the Charger.
Performance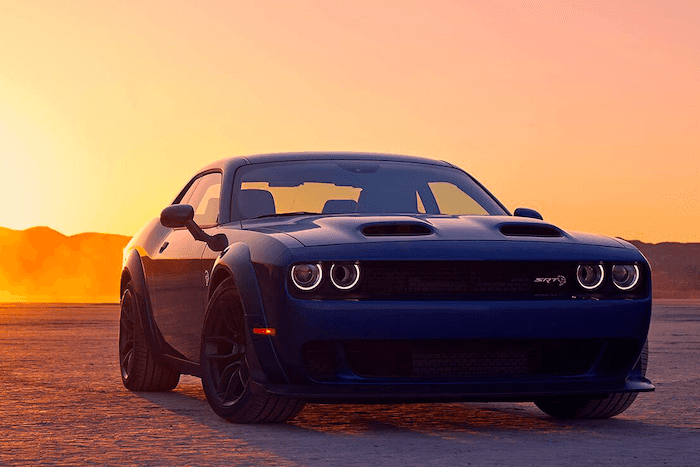 There's a lot more than meets the eye under the hood of these two vehicles. The Dodge Challenger is available in a wide variety of trim levels and engines, providing drivers with a vehicle that will leave all others in its dust. Here are just some of the Dodge Challenger's engine options:
A 3.6-liter V6 with 305 horsepower
A5.7-liter V6 that puts out 375 horsepower with a manual transmission, and 372 with an automatic
A 6.4-liter V8 with 485 horsepower
A 6.2-liter V8 that offers 707 horsepower
The headline-worthy 840-horsepower V8 on the new Challenger SRT Demon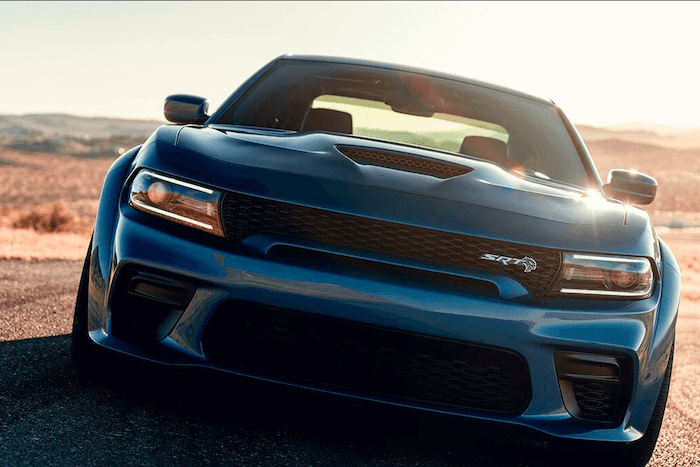 The Dodge Charger provides drivers with its fair share of adrenaline-spiking engine options in its familiar four-door sedan style. These engine options increase in power:
A 3.6-liter V6 engine with 292 horsepower
A 300-horsepower version of the 3.6-liter V6
A 5.7-liter V8 engine that puts out 370 horsepower
A 6.4-liter V8 with 485 horsepower
A supercharged, 707-horsepower version of the V8
Exterior & Interior
Embracing their muscle car roots, the Challenger and Charger both strike a domineering pose on every street. The real difference between the two? Doors. The Dodge Challenger is a two-door coupe, while the Dodge Charger is a four-door sedan.
Inside the Dodge Challenger, drivers will find seating for up to five people. Drivers have the option of removing all passenger seats to make the Challenger as light as possible, turning it into a lean, mean, street-racing machine.
The Dodge Charger also provides drivers seating for up to five passengers, plus a few more perks. The Charger offers drivers a roomy cabin with a wealth of headroom and legroom and a spacious trunk for cargo. This sets the Charger apart from the Challenger.
Technology
When it comes to standard cabin amenities, the Challenger has a bit of a longer list. Both the Challenger and Charger are equipped with keyless ignition and entry, a rearview camera, and Apple CarPlay and Android Auto smartphone integration.
Challenger vs Charger: Which Dodge Is Better For Nashua Area Drivers?
No matter which Dodge you choose, you'll be getting behind the wheel of an impressive muscle car. If you have any questions about the Challenger or Charger, don't hesitate to contact us at our Nashua area Chrysler Dodge Jeep RAM dealership today.