2022 RAM 2500 vs. Ford F-250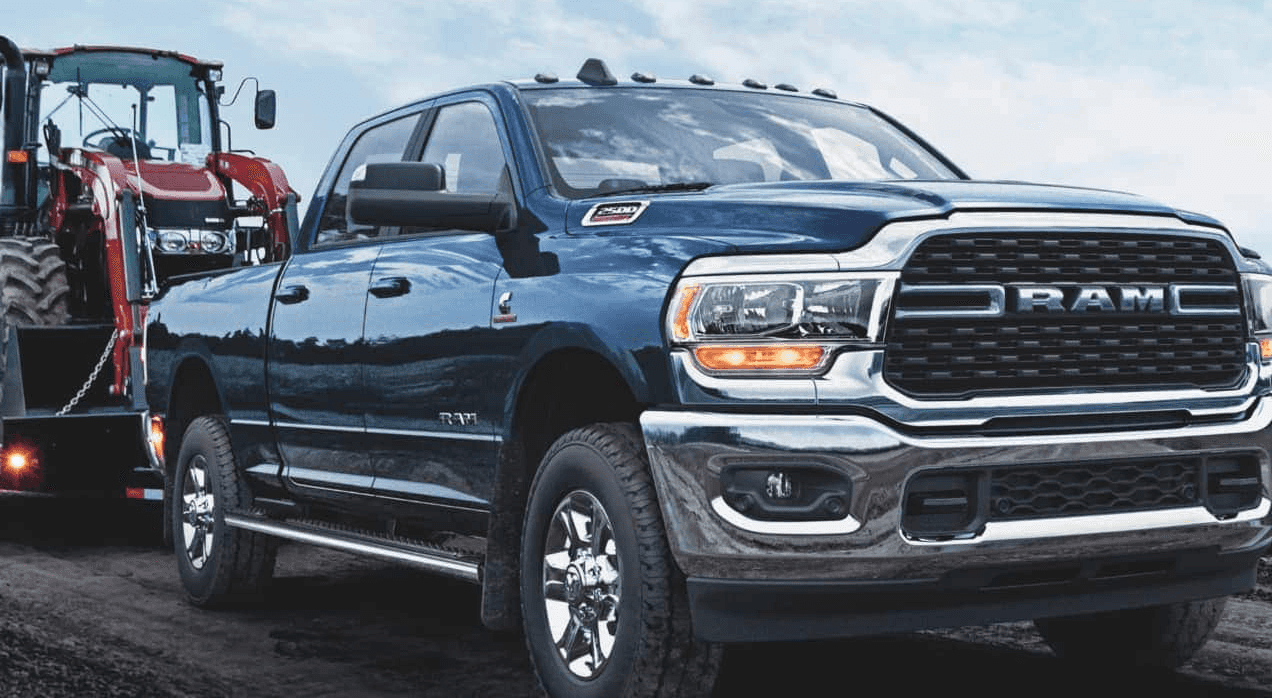 2022 RAM 2500 Inventory 2022 RAM 2500 Trim Levels
2022 Ford F-250 vs. RAM 2500: Which is Better?
Have you been on the fence about the option of either the 2022 RAM 2500 or Ford F-250? If so, our Contemporary Automotive dealership in Milford is here to answer your questions and map out what makes these two trucks different from each other. Both of these trucks are reliable and efficient but there are some key differences which could make one stick out over the other.
2022 Ford F-250
The 2022 Ford F-250 has a fuel capacity of 29 gallons, 141.6" wheelbase and 385 horsepower. It also has electronic stability control, six airbags, a rear camera and SYNC and trailer sway control.
Trailer sway control can really give you assistance when you are on irregular terrain with your towing item. This will keep it aligned and straight for optimal safety.
2022 RAM 2500
The 2022 RAM 2500 is a complimentary blend of premium safety features, innovative technology and sustainability. The interior features the Uconnect 5c infotainment system which conveniently provides tow-specific navigation to give you the best route for hauling a larger item in back of the truck.
A digital rearview mirror with tow mode revolutionizes the towing experience with an unobstructed view of what is exactly going on behind you on the open road. This all surfaces from a mounted camera with a real time video stream so there are no surprises.
The RAM 2500 has 20,000lbs of towing capacity which really sets the stage for a plethora of towing options ranging from boats to camper, etc. This truck also has 370 horsepower and 850lbs of torque to culminate into a truly powerful ride.
Purchase A 2022 RAM 2500 In Nashua, NH
The 2022 RAM 2500 seems to have an edge over the Ford F-250 in a more complete package when it comes to overall performance and safety. If you are interested in this truck, please contact us at Contemporary Automotive in Milford. We proudly serve drivers throughout the greater Nashua area, including Milford, Bedford, Manchester, Merrimack, NH and beyond.