What Can the 2019 Jeep Wrangler Tow?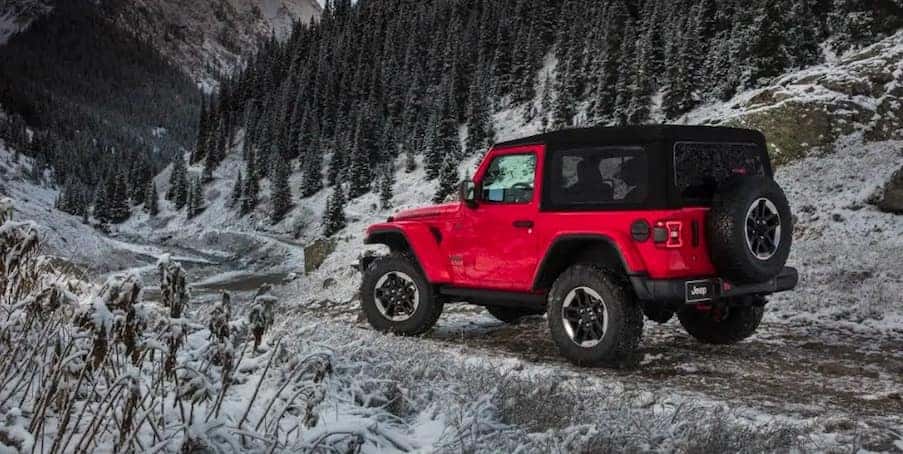 The Jeep Wrangler has long been known for its capability, particularly when it comes to heading off-road and traversing tough terrain. While breaking new ground and discovering great destinations is certainly an adventure in itself, sometimes you want to bring your other toys along for the journey.
So what about towing in the Jeep Wrangler? The team at our Nashua area dealership knows that with the proper equipment and knowledge on how to tow safely, you and your Wrangler can get where you need to go with all of your favorite gear in tow.
Helping Nashua Area Jeep Wrangler Drivers Take it All With Them
Ultimately, how much you can tow in the 2019 Jeep Wrangler will depend on which body style and options you choose at our Nashua area dealership. As you might expect, you'll be able to handle larger loads when you opt for the four-door model.
The 2019 Wrangler two-door sports a maximum towing capacity of 2,000 lbs, making it ideal for many small travel trailers, pop-up trailers, or loads like an ATV,  jet ski, or small fishing boat.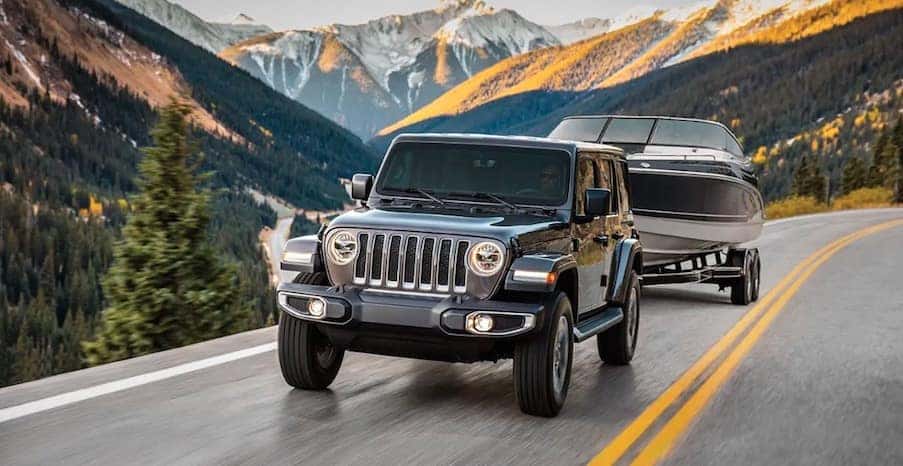 Adding two more doors gives you a bit more  to work with, as the 2019 Wrangler four-door jumps up to a 3,500-lbs maximum towing capacity. This opens up the possibilities to include things like a full camper (though one on the smaller side), an appropriately sized speed boat, multiple ATVs, or just about anything else you want to load onto the right trailer.
Of course, these capacities depend on your use of the proper hitch and ball setup. If you have questions about gearing your Wrangler for towing, be sure to contact the Contemporary Automotive team by calling (844) 500-6722 so that we can point you in the right direction when it comes to specifics.