What's New in the 2019 Jeep Wrangler?
The Jeep Wrangler has been an iconic vehicle ever since it first hit the trail, thanks in large part to its go-anywhere attitude and its uncompromisingly rugged sense of style. Jeep knows better than to fix what isn't broken, but that doesn't mean that the modern Wrangler hasn't been improved to better suit its drivers.
2018 saw the debut of an all-new generation of Wrangler with the Wrangler JL, and the 2019 Wrangler builds on that with a handful of attractive upgrades here at our Nashua area Jeep dealership.

For starters, 2019 sees the addition of some new safety features for the Wrangler. Among these is Adaptive Cruise Control for models with an automatic transmission, and Enhanced Adaptive Cruise Control for models geared with a six-speed manual transmission. This can prove invaluable for reducing driver fatigue on long highway drives. Full-Speed Forward Collision Warning with Active Braking has been added to the list of safety features available on the 2019 Jeep Wrangler at our Nashua area dealership, too.
Inviting the Outside In
Whether you've owned a Wrangler before or this is your first, a large part of the appeal for you is likely the ability to explore the great outdoors and to truly enjoy your surroundings. With removable doors, a removable soft or hard top, and a fold-down windshield, it really is easy to become one with your environment–especially in the 2019 Wrangler.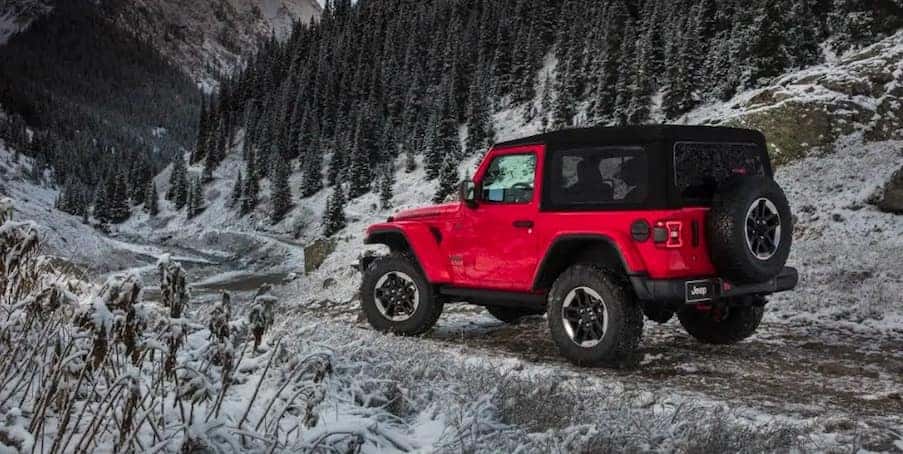 In previous Wrangler models, the fold-down windshield required the removal of 28 bolts–not the end of the world, but not quite the easiest, either. The 2019 Wrangler's windshield folds down with the removal of just four bolts. With that sort of convenience, the great wide world is yours for the taking!
To learn more about what makes the 2019 Jeep Wrangler the greatest Wrangler yet–not to mention the Motor Trend SUV of the year for 2019–be sure to contact us by calling (844) 500-6722 today to set up a test drive.