Why Should I Wear A Seat Belt?
As the world–and the road–around us continues to evolve and move forward, it can sometimes be too easy to forget about the basics. For some drivers, this is certainly true when it comes to safety on the road. Many of the new vehicles for sale at our Nashua area dealership feature advanced active safety features like cameras and radar sensors to help you avoid trouble, after all. Even so, it's important to remember the basics.
Your seat belt might seem like ancient technology compared to the advanced features that automakers are including in today's vehicles, but that doesn't make it any less effective when it comes to keeping you safe in the event of an accident. The numbers don't lie; estimates from the National Highway Traffic Safety Administration (NHTSA) show that seat belts save nearly 15,000 lives each year. That's no small number!
Better Safe Than Sorry
With such clear cut proof of how effective seat belts are, wearing one seems like a no brainer, right? Most of your fellow drivers would agree with you; the NHTSA estimates that around 90% of Americans today wear their seat belt every time they get in the car. Unfortunately, the remaining 10% who don't wear their seat belt is comprised of over 27 million people. That's 27 million lives being risked unnecessarily.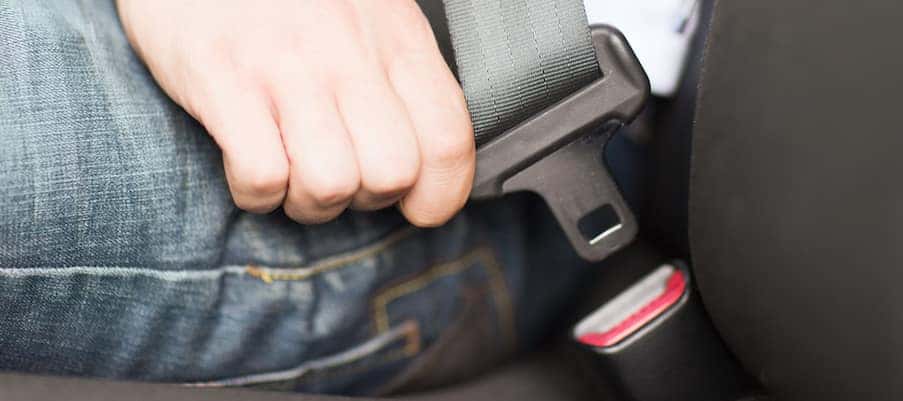 In addition to using your own seat belt, it's important to ensure that your passengers are, too. When you don't start driving until all of your passengers are buckled in, you could be saving a life without even knowing it.
If you have questions about travel safety, or if you'd like to come in to take a test drive and have our team run you through all of the latest safety features at our Nashua area new car showroom, be sure to contact Contemporary Automotive by calling (844) 500-6722 today!