What You Need to Bring When Buying a Car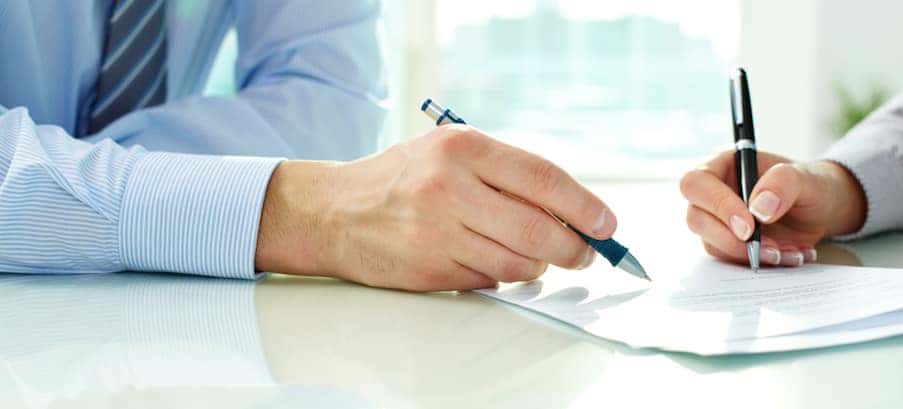 Shopping for a vehicle can be a breeze. In fact, the team at our Nashua area car dealership takes great pride in making the purchase or lease process as quick and seamless as possible. One thing you can do to help facilitate that is to ensure you bring the proper paperwork along with you to make sure no wrenches get tossed into the works along the way.
So, what do you need to bring along when you're ready to buy?
Basic Information
Much of what you'll need is documentation you should already have with you: your driver's license and insurance information. Your license allows you to identify yourself, while your proof of insurance provides the information you'll need to call your insurance company to insure your new vehicle before hitting the road.
Alternately,  you can contact your insurer beforehand with the PIN of the vehicle you plan on buying to have temporary insurance issues ahead of time.
Proof of Income & Residency
When applying for financing, the auto financing team at our Nashua area financing center will need to verify a few basics about your financial situation. Bringing along your last couple of paystubs, which include your year-to-date income, will do the trick.
This may also include verifying your current address, which is as simple as bringing along a few pieces of official mail sent to you in the past few months–think utility bills, bank statements, or the like.
Trade-In Documents
If you're planning to trade in your current vehicle to put toward your down payment, you'll need the relevant documents to transfer ownership. This typically includes the registration and title for your vehicle. If the vehicle isn't in your name, then the legal owner will need to be present with proper identification, as well.
With a bit of planning, we're confident that we can give you your smoothest car shopping experience yet! For more information on the process, don't hesitate to contact Contemporary Automotive by calling (844) 500-6722 today.